Join our pre-set day tours, customize a private tour, or make up your special trip!
Find Out What We're All About
Latest Stories
FINALLY! The real good news came finally and Kinta Nature Park aka Kinta Bird Park had officially gazetted as a nature reserve by Malaysia Perak State government!
Great thanks to all the participants and Vloft Hostel for making this happen! Hope that you all had a great walk! To be honest, we actually didn't expect to have such a big crowd since there are so many Mid-Autumn Festival events around Ipoh.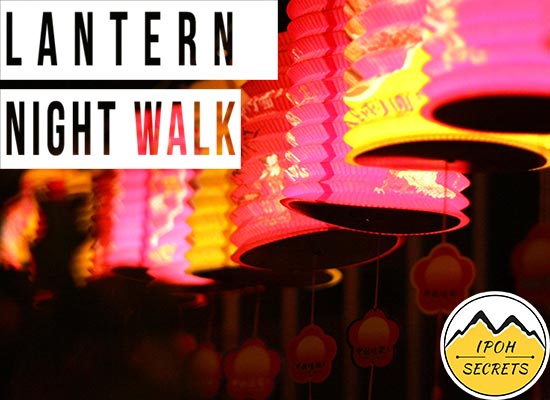 Explore Ipoh old town like never before, right after dark! It'll be fun to see lanterns with all kinds of shapes and sizes walking along Kinta River and around the old town of Ipoh!
See all our news
TripAdvisor Reviews
I am so grateful to John who provided a terrific full day tour for me. I was able to get a "private" tour by paying for two spots. All the sights were fascinating and John made the tour so enjoyable with his knowledge and laid...More

Winstonthedog


3/21/2018

We had private day tour in Ipoh. Really appreciate our tour guide, John. Although soft spoken but he is very knowledgeable, patient and accommodating. What we love most is some of the places and food he recommended and brought us to are very local not...More

weesam2507


3/16/2018

This the best claypot rice and noodle aka Low See Fan (mee tai mak). Located at Restaurant Taman Ramai, no. 463-465 Jalan Bercham, Ipoh. Best time to go as early as 6pm tends to be crowded after 7pm. Coffee shops style only selling claypots rice...More

Susan L


2/12/2018

As we were the only two on the tour we had John and his knowledge and insights to ourselves. We greatly appreciated our time with him and the quality of the information and insights he provided. And given this is tour about Ipoh's Secrets, John...More

Michael C


2/06/2018

Booked this trip at the eleventh hour but John was awesome to accommodate to our last minute request. Though soft spoken, John is a very friendly and knowledgeable guy who will make it a point to share with us all the stories behind the places...More

Wei Chen H


1/18/2018

Had a great tour of Ipoh and I really enjoyed it! The tour was a all in one mix of history, culture, fun facts, good local food and touring of some cool spots around Ipoh town that are totally Instagram worthy. The tour also covers...More

stephanielowhh


12/18/2017

Booked a group tour for my 9-year old & myself and was lucky there wasn't anyone else & it became a private tour! John is a very humble, responsible & patient young chap who didn't fail to answer the sometimes funny questions from my inquisitive...More

Sherrycl75


11/30/2017